Hargrave – Winnipeg, MB
Hargrave is a 65-unit purpose-built apartment building located at 50 Hargrave Street. Construction of the property is well underway and is projected to be complete in the summer of 2020 featuring an attractive mix of modern one and two bedroom suites over six storeys with covered parking located on the main level designed to offer functional rental units in an amenity rich urban infill location. The building is made of high-quality concrete and steel construction designed with modern interiors and exciting exterior curb appeal with energy efficiency being a major design consideration.
The Challenge
1. Fire destroyed the previous building on the property. LBS was requested to provide a non combustible structure.
2. LBS Structural Inc. coordinated the engineering for the entire project including foundations, cores and all other structural requirements.
3. A fast schedule was required to meet the occupancy date.
4. A small site with no storage, required coordination of just in time deliveries.
How Light-weight Building Systems Inc. Met the Challenges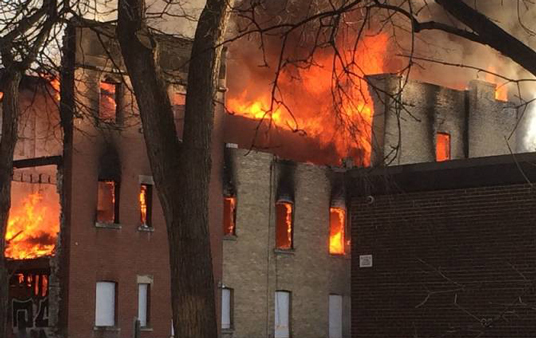 Flames engulfed the vacant 4 storey apartment block at 50 Hargrave Street which was in the process of beingdemolished. The building was built in 1910 as Kenilworth Court apartments and closed down in 2007 after 97 years. The wood framed structure was engulfed by the fire and it took the fire crews several hours before the demolition crews began pushing the building's walls in on themselves just before 10:30 p.m. The residents of 42 Hargrave Street have been evacuated and will remain so until the building at 44 Hargrave Street is completely demolished.
The Solutions We Created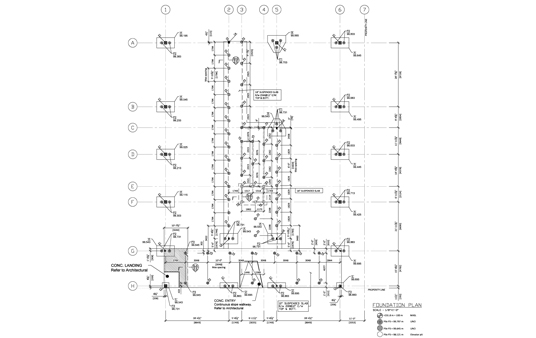 LBS Structural Inc. coordinated the engineer of record for the entire project. This included the design and engineering of piles, pile caps, foundations, concrete slabs, structural steel, LBS
wall panels, the suspended composite floor system and the roof system just to name a few.
Results, Return on Investment and Future Plans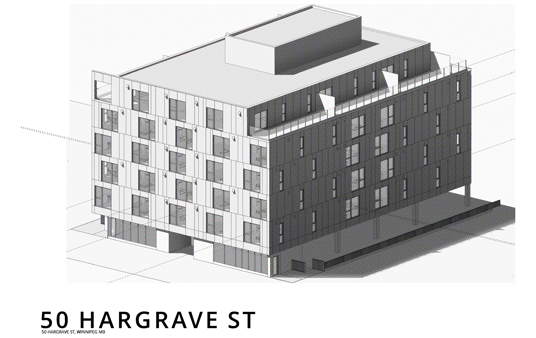 Light-weight Building Systems Inc. pre-assembled all of the structural steel and LBS wall panels at it's Winnipeg, Manitoba panel plant ready for shipping to site. The wall panels were
stacked in order of what was required on site in a way that made it easy to coordinate. LBS will be bringing it's experience with designing, engineering, fabricating and just in time delivery scheduling to future clients with similar project requirements.