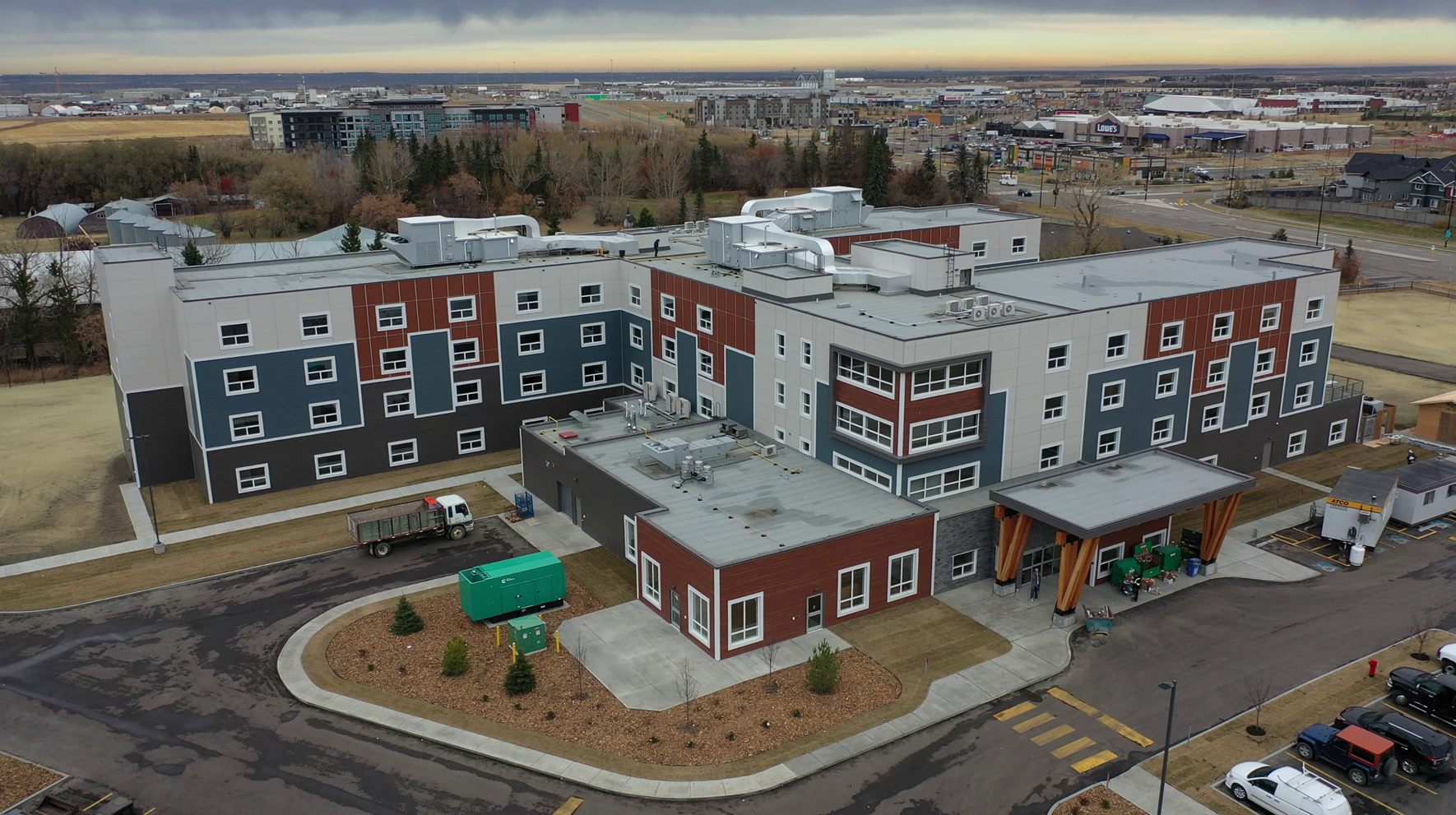 Project Spotlight: Clover Bar Lodge
The new lodge facility is located at 4000 Sherwood Dr., replacing the existing Clover Bar Lodge built in 1963, with the build coming at a cost of $32.4 million as funded through the provincial and federal governments. The facility is owned by Heartland Housing.


LBS Structural Inc. coordinated engineering for the complete structure using the LBS system. February deep freeze of 2019. In the first 18 days of February we had 3 days which hit -30°C, while in the past 20 years we had only had 2 other -30°C February days (in 2008 and 2018). We had 14 lows which hit -25°C, compared to the coldest recent February in 2014 which we only had 6. LBS provided wall panel fabrication through winter months in our, on site mobile panel plant. All the LBS wall panels were completed while the GC completed the foundation and concrete block cores.

LBS Structural Inc. was able to coordinate the revision of a precast concrete structure to an LBS structure design within a three month time frame, thus allowing excavations to start on schedule. Our ability to expedite an LBS structural design, prefabricate through extreme winter conditions, erect a structure without a slab on grade in place and provide a complete structure through tough weather conditions is something LBS can provide to future clients.
Read more: https://lwbsi.com/case_study/clover-bar-lodge-sherwood-park-ab/

Admin

News
---