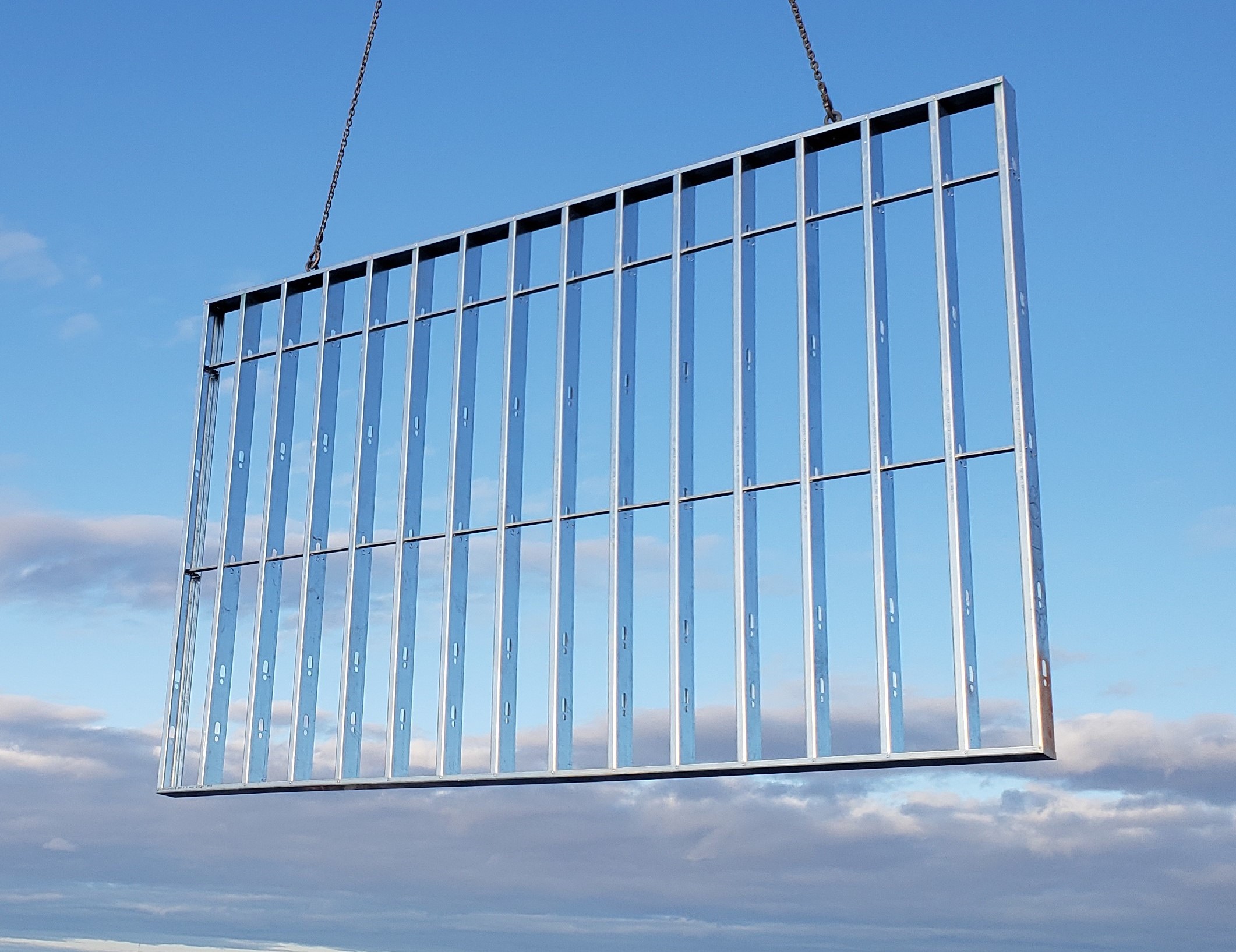 Project Spotlight: Stony Plain
Three Robins Adult Lifestyle Community is 90,000 sq. ft. This prefabricated loadbearing steel stud structure was design assisted, fabricated and installed by Light-weight Building Systems Inc. The LBS structural approach provides a safe, non-combustible building design that is superior in sound control and does not provide an environment for mold or contribute to the spread of fire.
LBS Wall Panel Delivery
Customized vertical racks are used to vertically load our wall panels on our trailer. This ensures the panels arrive on site without damage to the sheathing and they can be offloaded quickly. Our own fleet of trailers are used to maximize availability of equipment while minimizing rental costs.
LBS In-house 3D Modelling
Light-weight Building Systems Inc. designs and details using 3D models for the entire structure to properly coordinate all architectural, structural, mechanical and electrical items ahead of fabrication. This ensures that site work is efficient and coordination delays and extra costs during construction are mitigated.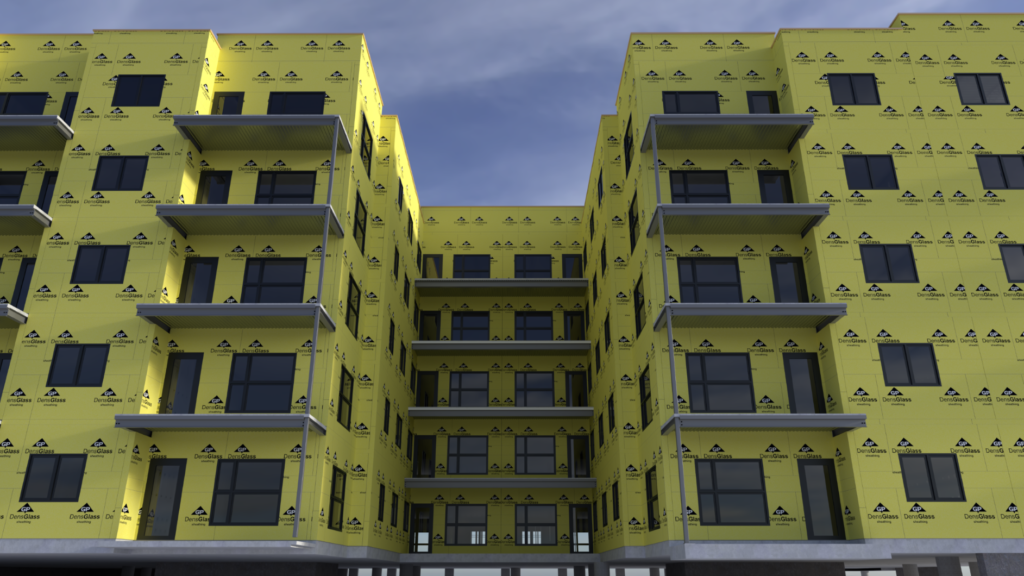 Admin

News
---